Advertise Fall Events with Banner Bracket Hardware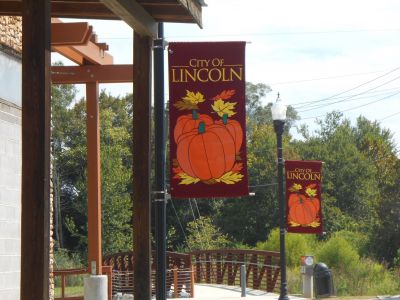 As temperatures continue to lower further and further, we know that fall is upon us, and you can take full advantage of BannerFlex's banner bracket hardware to advertise all your town's fall events that are up-and-coming. As one of the busiest times of the year with exciting events, parades, festivals and more, the banner bracket hardware from BannerFlex will have your residents looking forward to participating as well as learning about events and their dates.
Halloween excitement
As soon as October is here, everyone's social media profiles are flooded with friends and family posting their excitement for Halloween, and your city can support this passion with banners and banner bracket hardware. Through our sister company, Kalamazoo Banner Works, you can even get the perfect banner created for the holiday to visually stimulate passerby's and get them ready to come downtown for events.
Fall brings winds
Autumn is commonly known to bring with it some windy days, but the banner bracket hardware from BannerFlex won't go anywhere no matter how strong the conditions. When you choose our hardware, you can rest easy knowing that each is crafted with the best materials and designed to withstand wind-forces up to 100 miles per hour. With corrosion resistant aluminum designs, fall weather won't mean anything to your banner bracket hardware, and it will as through it all for years to come.
Cover all downtown
With different option of bases available as accessories to our banner brackets, you can put your banner bracket hardware almost anywhere. With round pole mounts, square pole adapters, and wall mount plates, our equipment can cover entire downtowns, giving them the best look holidays possible.
With over 20 years of experience in providing displaying and advertising solutions to clients, BannerFlex has the visually-stimulating solutions you need for your campus, business, or downtown area. As a globally-recognized company, you know that you can trust BannerFlex to get the job done.