Prepare for a New Year of Events with Proper Banner Bracket Hardware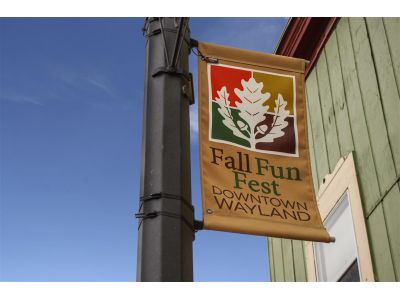 As we enter a new year, we enter a new year of events that can benefit from the proper adverting through effective banners and the banner bracket hardware that holds them. A great way to announce most anything, banners secured by the best banner bracket hardware from BannerFlex can bring your events the attention they need.
Hang any banner
Whether it's a banner for a seasonal holiday, major sporting event, downtown districts, or anything else, as long as it's the correct size, it can easily fit into the banner bracket hardware provided by BannerFlex. Our gear is some of the most durable on the market and will keep your custom banners safe and secure for the long-term. Simple to install as well as put banners on and take off from, our banner bracket hardware allows you to easily change your banners as they rotate through the year.
Year-long hanging
Corrosive resistant, our banner bracket hardware can keep your banners hanging throughout an entire new year of events. Whether you're a returning customer looking for more tools to hang banners or a first-time buyer who wants to advertise upcoming events in the new year, BannerFlex's tools will give you the hardiness you need.
Any environment
Our banner bracket hardware is designed to be hung anywhere! Whether you deal with primarily hot or cold weather, low or high wind conditions, or any other environmental concern, you can trust in our banner bracket hardware to do the job year after year. We've designed our hardware to be versatile, so if you have any questions about applications or performance in specific climates, reach out to us!
BannerFlex has been crafting trustworthy banner bracket hardware for years that you can depend on to hang banners in the new year. To learn more about our products or get started on your order for the new year, contact us today!