Banner Bracket Hardware Displays Brands, Deals, and More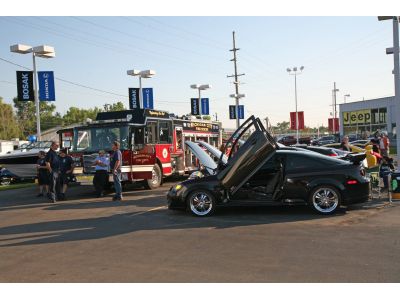 With summer coming just around the corner, car dealerships can display the information they need to more easily with banner bracket hardware provided by BannerFlex. BannerFlex is the premier provider of quality banner brackets and banding to ensure that banners will not fall due to the elements or time. Easy to install with the proper tools and effective for the long-term, the banner bracket hardware at BannerFlex is just what dealerships need for their roadside banners.
Add aesthetic to advertising
When thinking about what you want to bring to your business for advertising, it is important that it not only matches your branding but is also appealing to look at. By utilizing the banner bracket hardware from BannerFlex, you can easily display banners at any dealership to add color and flair to your lot. Whether banners are displayed on the roadside, in the middle of the lot above vehicles, or both, our light pole banner brackets can be installed quickly and give you best method of getting messages out.
Change as you see fit
One of the best uses for the banner brackets from BannerFlex is the ability to easily change the banners that you are using with them when you need to. From seasonal sales to new and exciting lines of vehicles, any dealership can properly show off what they have to offer as things come and go. And, just because banners can be easily swapped out does not mean that they lose out on strength. Our banners are all tested against high wind conditions and can be the perfect solution to even the windiest of areas.
With designs that have been created through the years based on feedback from customers, you know that when you get banner bracket hardware from BannerFlex, you are getting the best in the business. Contact us soon to get started on an order for your dealership!