Properly Maintaining Your Banner Bracket Hardware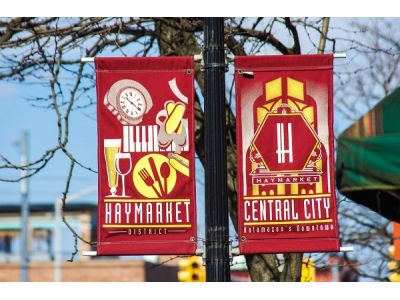 BannerFlex banner bracket hardware is a great investment that can last for years. All of our products carry a 12-year warranty and are almost completely maintenance free due to the sturdy design. However, there is the possibility of wear and tear on these brackets if they are not properly fastened. This could result in the banners loosening and possible even ripping away. It's important to periodically check the tightness and strength of all of the fasteners to ensure that your hardware performs the way you need it to. Read further for more information about how you can prolong the life of your BannerFlex hardware and get the most out of your investment.
Make Sure Your Banner Brackets are Tight
Our banner bracket hardware is extremely durable, but it needs to be fastened properly in order to get the best results. The hardware, itself, doesn't require maintenance, but you should periodically check the fasteners to ensure that they are tight and secured. If you notice that they are beginning to loosen at all, you need to tighten the fasteners as soon as possible. Loose fasteners are vulnerable to high winds, which will slowly stress the installation and could cause damage to your banner if you don't re-tighten them from time to time. Simply follow the instructions for tightening your banner bracket hardware, and your banners will stay secure without any damage. You can even watch videos that show how the process works if you want to make sure you are doing things correctly.
Get the Proper Banding Tool and Equipment You Need
For proper installation and maintenance of your banner bracket hardware, you need to make sure that you have all the proper equipment. BannerFlex has you covered with all of the extra tools and accessories you will need to keep your banner bracket hardware properly maintained and functioning. Whether you need a new banding tool or more banding roll, BannerFlex has everything you need to make sure you can maintain or install your banner bracket hardware to properly display your banners in any type of weather. Our friendly professionals are always available to help you find the right products you need, so don't hesitate to contact us with any questions you might have.
BannerFlex offers the best banner bracket hardware on the market. No matter what type of business or event you are promoting, you can count on us to have everything you need to create a successful display that will stand up to any type of weather elements. Contact us today and let us know about the banner bracket hardware you need.