Welcome to the New BannerFlex Website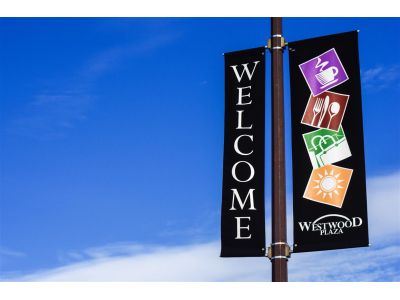 As you may have noticed, BannerFlex's online home has undergone quite a change. With brighter, more vibrant colors and a fully mobile responsive design, it's now easier than ever to find the banner hanging hardware that you need. In addition to these cosmetic changes, we've also included a prominent link to BannerFlex's "Banner Hardware Guidebook," a resource designed to make it easier for you to make an informed purchase.
As the leading provider of banner bracket hardware, we wanted to make our customers' shopping experience easier. We knew this wouldn't be easy, considering the wealth of options available. To accomplish it, we've created a new system called, "Guided Purchasing." Using our Guided Purchasing system, you can let our online system determine exactly what banner bracket hardware you need. Whether you're flying flags from standard utility poles or hanging banners from a wall mounted bracket, our guided purchasing system handles all of the difficult calculations.
So, from all of us here at BannerFlex: welcome to our new website! We hope that you find it simpler to navigate, cleaner on mobile devices and, most importantly, easier to find the hardware that you need to display your banners. And if you're looking for banners to go with the hardware available from BannerFlex, we encourage you to hop on over to Kalamazoo Banner Works. Of course, if you have any questions or comments, we're just a click away and we'd love to hear from you!