Get Back on Track with Durable Banner Brackets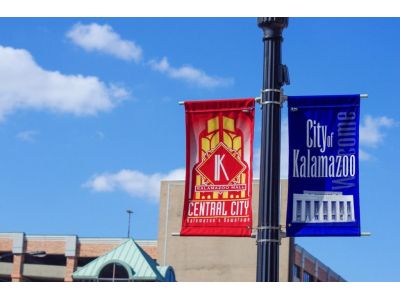 Now that stay-at-home orders are starting to get loosened, you can get your future events advertised by hanging noticeable banners with durable banner brackets from BannerFlex. Many of us were unsure exactly when events would get pushed off until, so, if you no need a way to advertise yours successfully, you can do so easily by using the hardware from BannerFlex.
Pole to wall
One great advantage of BannerFlex banner brackets is their capability to be mounted on either street light poles or directly onto the side of buildings. This makes them a great addition to any downtown area, giving you the resource you need to effectively hang banners in high-traffic areas where you can be sure that your message is seen. And, with a simple, yet strong design, the banner brackets we offer can be installed with ease, while giving you a strong hold that can keep your banner up high for as long as you need.
Any size
When you choose to hang your banners from a light pole, BannerFlex offers different options of banner brackets to fit the need of different sizes of poles. Whether it's a "standard" size light pole or a smaller diameter one, BannerFlex has different brackets that all offer a great amount of strength in your banner's hold. And, with options like the Metro® bracket that allows for adjustability and removable arms, your banners hung by banner brackets can be adjusted to exactly where you need them every time you hang them. The name of the game at BannerFlex is efficiency of design, and our banner brackets will give you just that whenever and wherever you need them.
When you need to hang vertical format banners, BannerFlex has the tools and expertise to do the job. Standing up to the test of time as well as high wind speeds, let BannerFlex provide you with quality banner brackets today!