Proper Technique for Applying Your Banner Brackets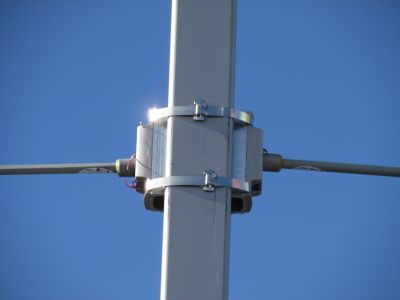 BannerFlex banner brackets need to be applied the right way to ensure that your banner does not fall victim to the elements. Wind, rain, and other weather conditions can wreak havoc on your banner, causing it to come loose or to be torn away completely. You can ensure that your banner is completely stable and does not go anywhere in all weather conditions by following our easy-to-follow instructions and using the right equipment you need for the job.
Make sure you have the proper equipment
In order to hang your banner properly, you need to make sure that you have all the right equipment to ensure that you are able to get the job done right the first time and avoid any potential problems. To properly secure your banner against high wind and extreme weather conditions, you need to use a banding tool, tool-applied banding roll, and tool-applied banding buckles. You may be tempted to try securing and tightening the banding by hand, but without using the proper tools, you run the risk of the banding not being tight enough, making it susceptible to the worst elements and leading to disastrous results.
Follow the correct process
BannerFlex will provide you with detailed illustrated instructions that will show you exactly how to properly install your all of the equipment needed for a durable banner. Paying attention to all of the details, like double banding to increase the compression over just single banding, is crucial to stabilizing your setup to hold up against the harshest elements. We can also sell you a banding tool, that can help you with reliable installation of banding and brackets. This tool is not only easy to use, but you can use it again and again as a valuable tool for all of your banding needs.
We're here to help
Our dedicated professionals at BannerFlex have more than 20 years of experience providing customers with the highest quality products in the banner industry. You will be able to learn how to properly install your banner brackets and banding equipment by using our handy guidebook. This invaluable guidebook offers you a step-by-step process to ensure that you hang a durable banner that will last. We are here with the products and know-how that we have accumulated from years of constructive feedback. The BannerFlex team is always on-hand to help you install the perfect banner today!