What to Expect from Your BannerFlex Banner Hardware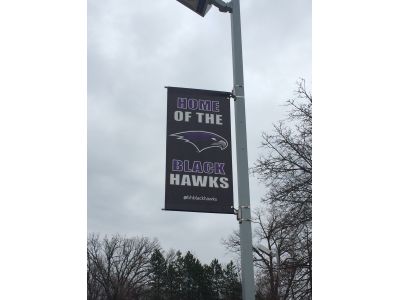 When you purchase banner hardware from BannerFlex, you purchase some of the most quality banner brackets and similar paraphernalia on the market—that's our guarantee. Even so, if you're not already a banner bracket expert (which we don't blame you for), then you might find yourself feeling confused over what the big deal is about BannerFlex products.
Here at BannerFlex, we want to spread the enthusiasm we have for our products and keep you informed about the products you're purchasing. For these reasons, we're using this month's blog post to discuss the strengths of BannerFlex banner brackets and what you can expect when you purchase banner hardware from us.
The Unique Strengths of BannerFlex Banner Hardware
Call us biased if you'd like, but we believe the banner hardware we sell at BannerFlex is simply second to none. Why? Well, let's get into the nitty-gritty.
Superior Wind Force Resistance. Our banner brackets and Airow rods are made for some of the most severe winds. Wind force tested for up to 100 miles per hour, our equipment withstands some of the harshest weather conditions conceivable. For reference, our banner hardware is able to withstand the windspeeds of any Category 1 storm and most Category 2 storms.
Built for All Burdens. Our BannerFlex Airow isn't just wind resistant—it's also incredibly strong. If you've been on our home page recently, then the chances are that you've seen our demonstration of the BannerFlex Airow holding up the weight of a person without any assistance. When you buy BannerFlex, suffice it to say you can hang more than just the thinnest and lightest of banners.
The Unrivaled Longevity of BannerFlex Banner Hardware
Not only are BannerFlex banner brackets superior in their strength, but they're also unrivaled in their longevity. When you buy BannerFlex, you can expect features such as the following:
12-Year Lifespan—at Minimum. We're so confident in the strength of our banner brackets that, when you purchase banner brackets from us, we slap on a warranty for 12 years. If your banner bracket fails before a dozen years runs out, then we'll replace it free of charge; that's how confident we are in our hardware.
Advanced Corrosion Resistance. Our banner hardware is built with a blend of only the best materials to bear the whips and scorns of time. Made from corrosion-resistant aluminum, our banner hardware ages better than wine.
Are you interested in buying strong, reliable, long-lasting banner hardware? If so, then don't hesitate to contact us at BannerFlex today. We look forward to hearing from you.