Flexibility and Forward Thinking Make Our Banner Hardware Stand Out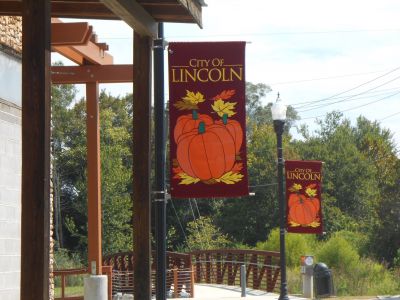 We've been getting better at spilling for years; when you're in the business of designing banner hardware like we are, spilling – wind spilling anyway – is a virtue. We've been transforming the street banner industry for decades, and we won't be stopping any time soon. From our fiberglass arms to our wind tunnel testing, we're always looking for ways to help street banners last longer by improving our banner hardware.
Better To Bend Than Break. BannerFlex invented fiberglass arms for our pole brackets because we recognized that the old-school steel poles were too stiff. Their unyielding nature wouldn't allow any flexibility, and that stiffness caused a lot of unnecessary stress on the components. By contrast, our fiberglass arms allow billowing in the fabric and wind spillage. A spill here takes some of the load off the banner bracket hardware, the banner, and the pole it's mounted on.
Flexibility Is The Key To Stability. We were energized by our early success with our original fiberglass arms, but we wanted to go even further. We've continued to research our banner hardware with multiple tests at wind tunnels, beginning in 1984 at the GM Aeronautical Laboratory in Detroit. Since then, we've been to the University of Michigan twice, and most recently to the Jacob-Sverdrup facility in Allen Park, Michigan. Each of these opportunities helped us learn more about how our banner hardware reacts to stress so that we could make it stronger.
When you order banner hardware from BannerFlex we want you to know that our products are designed and tested to stand the test of time. From our innovative beginning until today, we will always offer the best products available in the industry, with the research to back it up. Use our helpful Guided Purchasing to place your order for street banner hardware today.