Tested Banner Hardware Holds Banners Tight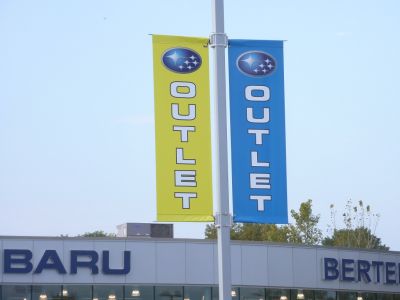 When you want to hang banners, you want them to last far into the future, and, with banner hardware from BannerFlex, you get the best hardware in the business. Built and developed over many years, the banner hardware we have is the product of hard work and tested results, meaning you get a product that you can count on. And, with different options available, you can not only get great hardware to hold banners, but you can get the best one to fit your needs.
Carefully crafted
Part of the development process for any product is figuring out which material best works for the job. The banner hardware at BannerFlex is crafted with a pultruded fiberglass bracket arm, giving it not only flexibility in the face of high winds, but also strength to rival that of metal, without all the added weight. And, compared to metals which can rust and corrode with time, the fiberglass pole we craft is corrosion resistant, meaning a more dependable hold for a longer period of time.
Choice of equipment
When deciding on your banner hardware, it's important to consider the benefits of each that BannerFlex has to offer. If you want dependability with a long history of success, our D3 standard round arm bracket is our best seller and has been in operation for over 30 years. If you frequently deal with high winds and are concerned about the effects that might have on your street banners, then our even more flexible Airow bracket arm is the perfect one for the job. Whatever your needs are, BannerFlex has options available for you.
Always focused on helping our clients produce the best light pole banners, BannerFlex's choices of banner hardware can make your banner-hanging dreams a reality. Whether it's an upcoming event, marketing tool, or simply banner hardware for seasonal aesthetics, BannerFlex has what you need.