Celebrate Upcoming Graduation of Students with Banner Hardware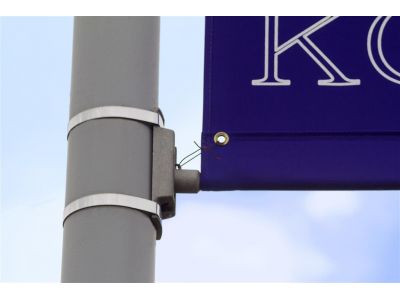 With COVID causing the schoolyear to be such a strange one, you can help seniors who are moving on to higher education feel seen with their accomplishments by utilizing banner hardware from BannerFlex. Graduation is only a few months away, so your school district can start early on getting banner hardware to display banners that are congratulating seniors in an effective and cheerful way. All students deserve to be given praise for their educational accomplishments, and your school can help show this enthusiasm for their success with banners and banner hardware.
Hang where you need
If students are back in school, you can use banner hardware from BannerFlex to show messages inside your school using our wall mount, or out in parking lots at schools with our light pole banner hardware. Wherever works better for your district, BannerFlex has different options to help you find the best one that works for your district. No matter what you decide on using to hang your congratulatory banners, the option of hardware that you select is sure to provide the best hold possible for your banners.
Banner hardware that lasts
With the ability to change out banners on your banner hardware, the equipment from BannerFlex can be used year after year when graduation comes around again. As long as your banner matches the dimensions that your hardware needs, you can display a generic message, banners that show off each student of your graduating class, and more! We know the best way to help banners be displayed, and will ensure that yours are held tight and secure to help graduates proudly see a reminder of their accomplishment.
Recognized globally for our superior banner hardware, BannerFlex has the options you need to effectively display messaging of all kinds. With our options of hardware that will give your school a dependable hold for years to come, start planning your graduation messaging today!