Find the Perfect Light Pole Banner Hardware for any Situation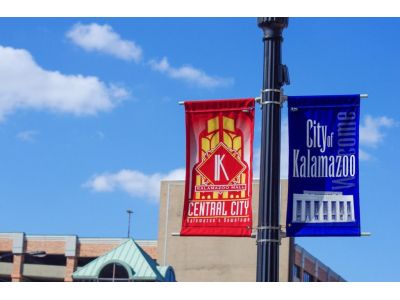 When you want outdoor light pole banner hardware to display messages effectively, you can find the perfect one for your situation when you utilize the guided purchasing system provided by BannerFlex. There are a variety of factors that should be considered when you are narrowing down your search for the perfect banner bracket hardware, and BannerFlex is here to make that process easier.
A step-by-step process
With the guided purchasing process provided by BannerFlex, you will be taken step-by-step through what exactly your options are for each part of your banner bracket hardware. Once you have chosen that your hardware will be on a light pole, you can choose the banner size and quantity per wall installation, your bracket's style and finish, and your method of attachment for your banner. This can help give you a good idea of what your banner hardware will look like before you commit to the order.
Know your light pole banner hardware costs
By following this process, you not only get the choose exactly what light pole banner hardware you end up with for installation, but you can also see the pricing of each part of your banner hardware system as you go through the process so that you can budget accordingly as well. The differences in prices between different components is clearly laid out so that your options are transparent in what they will cost you once everything is put together. We care about what our customers' needs are, and our guided purchasing will make your order not go over the price that you are looking to spend while providing you with the best equipment for your needs.
Your best choice for exterior light pole banner hardware, BannerFlex will give the strong hold for banners to stay up when you need them to for the long term. Go through our guided purchasing system to find the one that suits you!