Present Events with the Perfect Banner Stand Display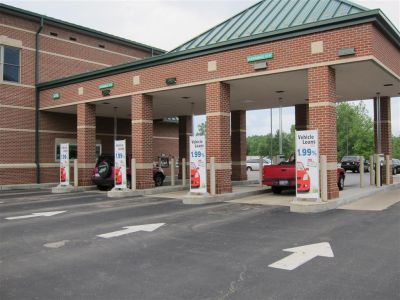 When planning out events for a university, downtown area, or any other high-traffic location, BannerFlex can provide quality banner stand displays that are easy-to-use and guaranteed to get your message out. BannerFlex has specialized in helping clients attract attention and get messages seen for over 30 years, so, when you invest in banner stands with us, you know you're getting a quality product.
Effective simplicity
BannerFlex (through Display One) offers the Messenger®-GMS banner stand, a simple banner stand that stresses ease of use with effective displaying capabilities. The locking system is designed for a quick setup with a strong hold, so you can get the banner and information for your event ready to be shown as quickly as possible. This banner stand also comes in a variety of sizes, so depending on where you need your sign to fit, you can get the perfect size for your space. By keeping parts at a minimum, we keep the cost of this banner stand display low, so you can get the display solutions you need with little difficulty and low costs.
Add professionalism
Having a quality banner stand to display information for you is a great way to show professionalism. When trying to draw attention to something like a show or a presentation, a colorful and noticeable banner stand can impress and awe. Compared to having just a printed sheet of paper taped to a wall, you can make a bold statement with a banner stand and prove to people that your presentation is professional and worth the time spent at it.
If you need to hang vertical banners or find a simple and effective banner stand, BannerFlex has the experience to give you the perfect display solutions. Engineered to be long-lasting, every piece of hardware BannerFlex provides will last you as long as you need them.