Give Out Information Safely with Banner Stands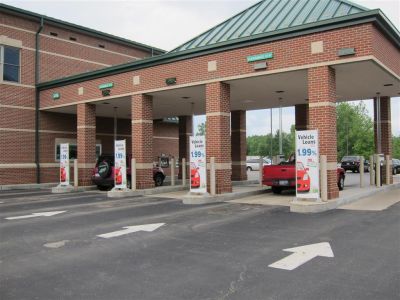 With COVID cases on the rise in many places once again, you can effectively give out information for your business or event to those who need to see it safely through the use of banner stands. BannerFlex offers banner stands that can be the perfect solution to providing information to guests of events, businesses, and more to learn what they need to without having to ask staff members, therein cutting down on interactions to encourage social distancing.
Place anywhere
Because social distancing is being encouraged again, you can take advantage of effective banner stands for both indoor and outdoor needs. Whether they're placed for a queue inside somewhere like a bank or outside of a venue that has limited capacity, the banner stands from BannerFlex allow you to display a message giving pertinent information on what any current policies or rules are, as well as give general information so that you can reduce the necessity of staff members helping guests to learn information they can otherwise get from a banner.
Future use
Designed to be durable and used long-term for indoor or outdoor use, the banner stands from BannerFlex can provide you with a great way to get out information during COVID concerns and well into the future. Your business and events are likely to continue on after this time, and, if you want the same great way to provide information where it's needed, your banner stand can continue to do so for you. Simply replace the banner being used with new information, and you have a reusable resource that is ready to go whenever you need it.
Combining excellent banners from our sister company Kalamazoo Banner Works with durable banner stands, BannerFlex gives you a great way to provide information in a way that can encourage social distancing. Contact BannerFlex today to learn more or get started on an order!