Use Banner Stands for Easily Customizable Displays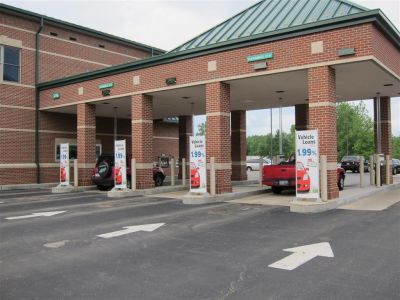 BannerFlex offers great banner display fixtures for light poles, walls, and other types of mounting, but did you know that we also have ground level displays? Our banner stands are a great option to use in outdoor malls, inside shopping centers, or even as drive-thru displays for banks or restaurants. These displays are strong and durable enough to withstand the harshest weather while also being easy to repurpose as you deem necessary for new sales, events, promotion, or just simple holiday greetings. In today's post, we will discuss the many ways in which you can use these Banner Stands from BannerFlex for your business.
Make Customers Aware of Limited Specials and Offers
Limited specials and offers are great for bringing in foot traffic to your business. By setting up a banner stand outside your front door, you will be able to change the message and convey whatever information you want your current and potential customer base to see. People walking by will be able to read the information from the colorful display easily right from the durable banner stand. These stands are so easy to use that you can set up as many as you need to promote multiple events or sales at the same time. More people seeing these messages gives you an advantage and a better chance of increasing your business.
Banner Stands Can Be Used 12 Months Per Year
We have specially designed these banner stands for indoor use while also making sure that they can hold up against even the harshest weather outdoors. Not only can these banner stands be used wherever there is regular foot traffic, but they are also a great option to use and bank or restaurant drive-thru lanes. Banks can use these stands to announce promotions for checking accounts, home and auto loans, or even simple seasonal greetings. Restaurants can use these in their drive-thru lanes to announce upcoming menu items, great value deals, employment opportunities, and more. There is really no limit to the number of messages you can display with these banner stands.
Customized Printing Services for Your Banner Stands
Not only can we provide you with effective, durable banner stands, but our sister company, Kalamazoo Banner Works, can provide you with vibrant, colorful banners and signage to use with them. We will work closely with you to create the perfect display to catch your customers' eyes and provide them with the information you want them to have. Let us help promote your business with great banner stands that will last a lifetime. Contact us and let us know how we can help today.