Stand Out In The Winter Landscape With Outdoor Stands From BannerFlex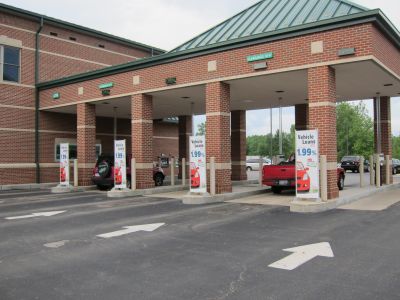 BannerFlex GMS Messenger outdoor stands are a great year round way to communicate with your customers. Frequently used at banks and credit unions, they are a bright spot in any winter wonderland. The winter landscape is a blank canvas where colorful banners in an outdoor stand will boldly stand out. Easily communicate with your customers – letting them know current and upcoming events.
Advertise specials and deals. Annual sales, trunk sales, close-outs, whatever the planned savings event, customers won't come if they don't know about it. Clearing out stock is good for the buyer and the seller, so make sure you're getting the word out. Signage at your location captures those who are already coming in, and if there's a deal, you'll want them to benefit first.
Promote events you host or sponsor. If your business is hosting an upcoming event, our outdoor signs can help you spread the word. Whether the event is at your business, or off site, you'll be able to let your regular customers know all about it. If you're sponsoring an event through another organization, outdoor signage will both promote the event and let customers know about your involvement. Don't be shy to promote the fact that you are willing to invest in local causes.
Sell the space to other businesses. In the case of banks and credit unions, individuals waiting in vehicles have little else to look at while waiting in line for their turn. Selling add space to other local businesses can generate profits from otherwise unused outdoor space.
Changing out graphics on a set schedule is great for all of our customers – even those not blanketed in snow. Our stands come in either a 72" or 48" height, and four different widths. If you're looking for high-quality outdoor signage hardware, call us today.