BannerFlex D3 Wall Mount Plate
Main casting sold separately
Our KBW BannerFlex® D3 Banner Bracket may be used to wall-mount banners onto exterior or interior building walls. When utilizing this application, we recommend a special mounting between the bracket and the wall to increase the surface area of the installation.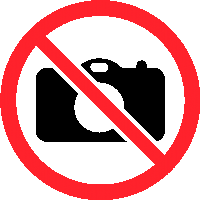 Product Information
About This Product
All BannerFlex products are custom assembled per order. Please allow 10 to 15 business days prior to shipping. We will email your shipping date within one business day from your order date.
Designed for mounting BannerFlex Banner Brackets on exterior wall applications, the steel wall mount plates provide a larger surface area in order to spread the wind load and protect the wall surface. The plates can be attached by substantial anchors or lag bolts to and / or through the wall, depending on the wall's composition. See details below for color options.
Details
Wall mount plate can be used with the D3
Standard square wall mount measures 9.5" x 9.5"
Four fastening locations per plate or through the exterior wall recommended
Factors such as wall integrity and extra forces wind puts onto a surface influence installation; consult qualified professionals to determine banner size and placement
Stock plates are black. For custom colors please contact sales representative.