D3 Banner Bracket with RoundPro™ Arm
(2 brackets needed per banner)
The BannerFlex D3 is the bracket of choice for standard utility and light pole installation for banners ranging from 24" x 84" to 30" x 120". Each bracket includes 1 main aluminum casting and 1 rod casting with rod arm. Go through Guided Purchasing for assistance. Banner Arms for this Bracket are available for 36" banners via special order.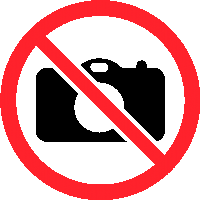 Product Information
About This Product
All BannerFlex products are custom assembled per order. Please allow 10 to 15 business days prior to shipping. We will email your shipping date within one business day from your order date.
The patented original BannerFlex KBW D3 bracket has endured the test of time to become the benchmark of the banner hardware industry. Designed for large format light pole banners, the KBW-D3 offers the highest level of durability and performance with no moving parts to wear out. The KBW BannerFlex D3 Banner Bracket is comprised of two major components: the main bracket casting and the fiberglass arm with rod casting. The KBW standard 3/4" RoundPro™ fiberglass bracket arm provides flexibility while maintaining strength and increasing banner longevity. The rods can be adjusted without moving the main casting or can be removed altogether or replaced with flag or flower pot holders.
Details
Patented
12-Year warranty
Canted for maximum performance
Choice of fastener options
Strong corrosion resistant aluminum
Bright aluminum or black powder-coated
Arms may be removed when no banners are installed
No Moving Parts to Wear Out