Metro Banner Bracket with Airow Rod
(2 brackets needed per banner)
We recommend the BannerFlex Airow Rod for banners ranging from 24" x 48" to 24" x 96" and 30" x 48" to 30" x 84". It is especially designed to fit within most flutes on ornamental poles. Each bracket includes 1 main aluminum casting and 1 rod casting with rod arm. Go through Guided Purchasing for assistance.
Note: Airow arms have a lead time of 15-20 Business Days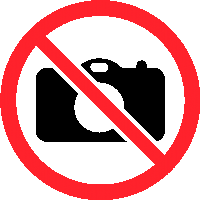 Product Information
About This Product
All BannerFlex products are custom assembled per order. Please allow 15-20 Business Days prior to shipping. We will email your shipping date within one business day from your order date.
Designed specifically for fluted, ornamental or smaller light poles, the KBW BannerFlex Metro / D4 is available with both the RoundPro™ Arm and the breakthrough technology of the BannerFlex Airow Premium Rod the Metro Main Casting with Airow arm allows more than twice the flexibility of the standard full-round arm by providing the necessary structural support nearest the pole providing the perfect solution for small to mid-size banners in downtown settings with high winds. Enjoy all the benefits of the KBW-D3, including adjustability and banner longevity, while taking advantage of the compact sleek appearance popular with architects. The BannerFlex Metro Bracket with Airow Rod is comprised of two major components: the main bracket casting and the fiberglass arm with rod casting. The premium, eccentrically-shaped Airow fiberglass arm is specially designed to dissipate more wind energy and to increase flexibility over standard rods by up to 50%, making it perfect for high wind areas and locations where extra wind load reduction is required. The rods can be adjusted without moving the main casting or can be removed altogether. The Airow arm is available for 24" to 30" banner widths only.
Details
12-Year warranty
Adjustable for up to 2" in variable banner length
Canted for maximum performance
Sleek and attractive appearance
Installers choice
Bright aluminum or black powder-coated
No Moving Parts to Wear Out