JR Banner Bracket with Round Arm
(2 brackets needed per banner)
The one-piece KBW BannerFlex JR works well for banners of 18" to 30" wide by 36" to 60" long that will fit on smaller diameter poles. Each bracket includes an aluminum casting with rod arm. Go through Guided Purchasing for assistance. For banners of this size range we also recommend our Metro® bracket series for the added benefit of adjustability and removable arms.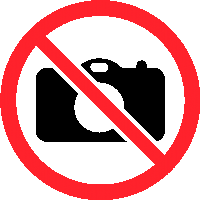 Product Information
About This Product
All BannerFlex products are custom assembled per order. Please allow 10 to 15 business days prior to shipping. We will email your shipping date within one business day from your order date.
The one-piece KBW BannerFlex JR is ideal for banners of 24" x 48" or less that fit on smaller diameter or decorative poles. Cast from the same strong heat –treated aluminum, this banner bracket delivers comparative strength and performance to the larger BannerFlex models and the sleek profile allows pedestrians to focus on the banner. Removable arm availability option allows quick change of banners for seasons and events.
Details
12-Year warranty
Ideal for smaller banners
Installs quickly and easily with screw gear bands
Bright aluminum or black powder-coated
Removable arm availability
Strong corrosion resistant aluminum